Lighting
We provide all types of lighting, designed and installed to suit your specification and style. These include options such as a dimmer switch to enhance ambience and create dynamic settings within your home and office. In line with environmental changes we also offer energy saving lighting that can reduce electrical bills.
Test certificate
All works carried out are certified by Candorcontractors and you are provided with a certificate. This certificate confirms that the minor electrical installation work to which it relates has been designed, constructed and tested in accordance with BS 7671 (IEE Wiring Regulations).
http://www.niceic.com/householder/jargonbuster
Any domestic work notified by your electrician to NICEIC Building Control is searchable through the site www.checkmynotification.com You can check the details of the certificate via the number on the certificate or the address where the work was carried out. Should you require a copy of a certificate, you contact us on request and a certificate will be sent to you in the post following a small payment.
Full rewires
In respect of new legislation for safety in your home, many houses will require a full rewire to ensure optimum safety. This uses a new circuit breaker box that prevents smouldering electrics which have been notorious for small household fires. We provide a full rewire of any building for a very reasonable price. All points on the distribution board are clearly labelled to allow easy maintenance.
Networking
As part of specialist projects, we provide fibre optic installation and offer a fully comprehensive range of data installations nationwide. Whether your business being public, private or educational you can depend on Candorcontractors to deliver a complete professional package, including installation, testing, certification, ongoing maintenance and ongoing after sales support.
Sound systems
We use a professional audio visual installation company that designs, supplies and installs professional sound systems, custom projector and screen systems, lighting solutions, home cinema and Sonos multi room audio systems in both commercial and residential properties.
Our home cinema systems are designed and installed based on your brief with our advice. We can install a varying range of home cinema systems, home cinema projectors and screens with surround sound and Sonos multi room sound systems; all suitable to your requirements and budget.
Wall insert i-pod docks
The iPod products don't work as quickly and effectively as dedicated touchscreens and you can't mount them nicely in a wall.

Unlike other in-wall/on-wall docking stations, this one mounts your iPod for good. Also, it is targeted at home-control applications, rather than just accommodating an iPod for multiroom audio distribution. Virtually all home-automation vendors today offer an app for the iPhone/iPod Touch.

With the Control Dock, the iPod snaps into a cradle that is mounted to the wall. A magnetic faceplate seals in the screen. The dock supplies power to the device, and two exterior buttons on the faceplate enable access to the iPod power and menu buttons.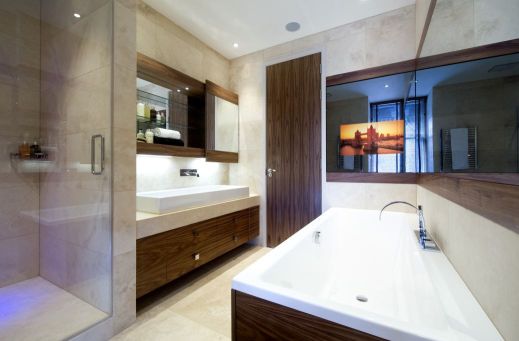 Aquavision Televisions
Aquavision is the ultimate in luxury. As the leading manufacturer of waterproof, flush and in-wall televisions, Aquavision is the first choice for the discerning individual. Established in 1997, the iconic design high quality materials and innovative features provides a truly exquisite television solution. Our televisions incorporate the latest technology and have an image quality second to none with uncompromising attention to detail and style. Don't just specify a television – specify an Aquavision and turn something ordinary into an extraordinary design feature.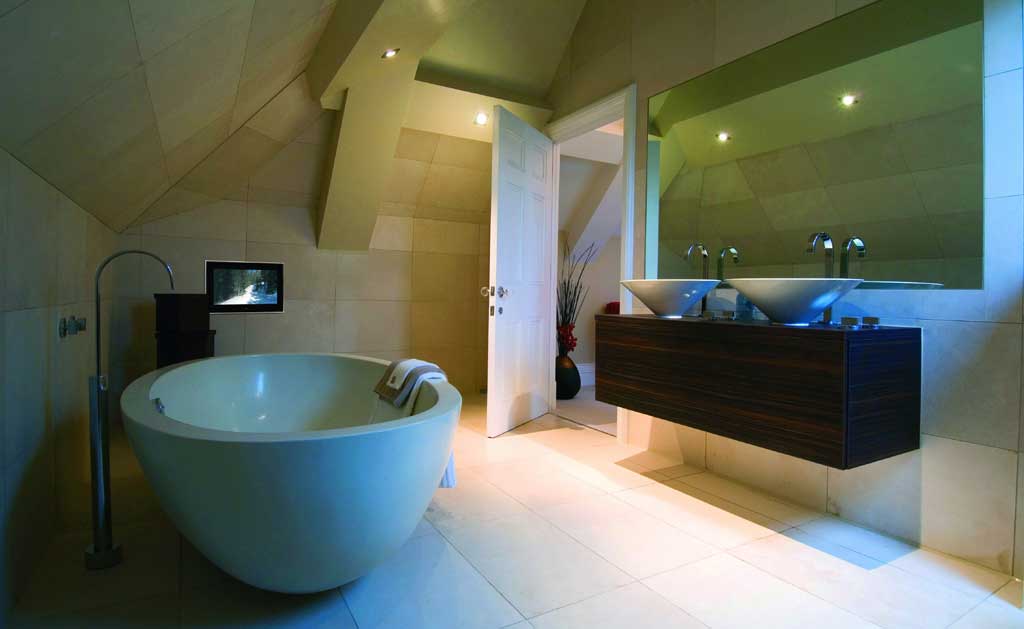 Intercom systems
A home intercom system is indispensable as a tool to communicate with people who visit the home or to speak with family members around the house. A home intercom system is a reasonably inexpensive and reliable tool for safety and home security. Several models include a front door speaker that allows the user to speak with a visitor before opening the door. Around the interior of the home, a home intercom acts as a 2-way communication device, used to speak to other occupants or to monitor a room with an ill or sick child or adult. The set up can include wireless systems and colour video door monitor, which can record and store images of visitors even when no one is home. For many families, a home intercom system may be the best way to meet the communication and safety needs of daily life. Candorcontractors can find the right home intercom system to keep your family safe and connected.